Acknowledgements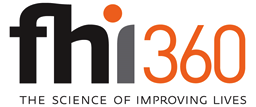 FHI 360 would like to thank the individuals and organizations who contributed to the original Postsecondary Success Asset Mapping (PSAM) Toolkit and this updated version.
PSAM would not have been possible without the work in the three Postsecondary Success Collaborative (PSC) sites.  We thank the three lead organizations: The Education Fund (Miami-Dade), Philadelphia Education Fund, San Francisco Education Fund, and their school partners (listed below) for piloting PSAM and providing invaluable feedback. In particular we would like to thank lead staff from each of the funds—Linda Lecht, Andrea Nobil, and Lisa Ciacci (Miami-Dade), Dolores Adriaanse, Carol Fixman, Rick Moses, Ros Purnell, Daniel Schiff, and Kimberly Smith (Philadelphia), and Brian Fox and Hanna Doerr (San Francisco)—for their leadership and insights, and for continuing to expand this work to other schools.
FHI 360 would like to acknowledge the growing college and career readiness field and, in particular, David T. Conley at the Educational Policy Improvement Center, for the seminal research from him and his colleagues and the College and Career Readiness Framework that informed this work.
FHI 360 would like to thank the members of our staff for their hard work on the PSAM Toolkit.  Beginning in 2008, Teri West, lead consultant, designed and launched the first iteration of PSAM with Sandy Weinbaum, senior consultant, and FHI 360's Postsecondary Success team, Rochelle Nichols-Solomon, Director and Maud Abeel, Associate Director. To update PSAM, Teri drew from her experience providing PSAM training and support to schools and their partners and worked closely again with Rochelle and Maud and others members of the team—Frances Santiago, Administrative Associate, provided ongoing coordination and administrative support; Adria Gallup-Black, Associate Director of Research, advised on the upgrading of the online PSAM survey; and Michelle Feist, Director of School and Community Services and Constancia Warren, Director of Secondary Education and Leadership Programs provided critical feedback.  FHI 360 Design Lab, created the toolkit design with Deanna Saab, Associate Art Director/Web, taking the lead on the updates.  
FHI 360 would also like to acknowledge the PSC evaluation partner, Equal Measure (formerly the OMG Center for Collaborative Learning), who provided feedback on the development and updating of PSAM and both the formative findings that helped affirm the usefulness of PSAM and a summative conclusion: "Empowered by the asset mapping process, schools have the knowledge and capacity to make strategic decisions about how to support students' access to and success in college, and they have made sustainable, institutional changes as a result."
Why update PSAM, when it had already proven to be such an effective lever for improving student college and career outcomes? This refined version is leaner and more equally balanced between college and career readiness. It also reflects the latest research along with additional feedback from the PSC sites and a range of experts from:
Brooklyn School for Collaborative Studies, NYC Outward Bound Schools
College Access: Research & Action (CARA), CUNY Graduate Center
National Institute for Work and Learning (NIWL) at FHI 360
National Writing Project (NWP)
New York City Department of Education, Office of Postsecondary Readiness
Philadelphia Academies, Inc. (PAI)
Finally, FHI 360 would like to thank the Citi Foundation for their generous funding for the broader PSC initiative, and Daria Sheehan, Senior Program Officer, for her leadership over the five-years of the initiative.
PSC Pilot Schools
Miami-Dade
Philadelphia
San Francisco

Miami Beach Senior High
Miami Southridge Senior High Westland
Hialeah Senior High

Benjamin Franklin High School
Kensington Creative and Performing Arts High School
Kensington International Business/ Finance and Entrepreneurship High School
Roxborough High School

Mission High School
Phillip & Sala Burton Academic High School
Thurgood Marshall Academic High School